Need Virtual Personal Assistant / Customer Service Rep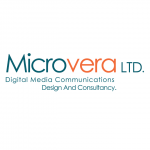 Long Term Administrative Assistant, Great English & Writing Skills
For an ever-growing digital marketing agency based in London; Microvera Ltd. is looking for a qualified assistant to handle various administrative tasks. The administrative work will be carried out solely through Skype on a daily basis; ranging from 6-8 hours per day. This is a long-term position so expect consistent work.
Qualifications
Experience as a Virtual Assistant

Availability, especially during daytime hours

Must have strong internet connection and HIGH ENERGY

Excellent written & spoken English skills

Advanced knowledge of Microsoft Outlook, Word, Excel

Strong organizational skills, and ability to complete required tasks by given deadlines

Excellent oral and written communications skills; ability to manage communications tactfully and professionally with high attention to detail and accuracy; proven ability to problem solve and follow up appropriately on process and procedural issues
Duties
Maintain professional communications with persons and groups from both within and outside the agency

Edit and/or prepare documents for various activities

Provide project management for various tasks or activities as needed

Data Entry, email correspondence & marketing and copy typing

Clients management and support

Schedule Management

Workers and freelancers recruitment
If you are interested in joining our team, please send your CV including a working number to: info@microvera.co.uk. Please note that this job offer is based on a limited-but-growing monthly budget. Monthly payments will be made exclusively through PayPal, and the interviews with selected candidates will be carried out through Skype or WhatsApp. For more information, don't hesitate to contact us via WhatsApp +44 (0) 7447 894477.
*Contracting Reference Booklet